March 25, 2020
Updated 3/25/20 Reduced Hours 8am-3pm / Temporary Policy & Procedural changes surrounding Covid-19
As you know, developments on Novel Coronavirus COVID-19 are happening rapidly. The safety and health of our community, including our valued customers, suppliers, associates, dedicated employees and their families is our top priority.
We are following the advice and guidelines of the WHO (World Health Organization), CDC (Center for Disease Control) and local officials doing what we can to minimize the spread and impact of the virus.
• We are allowed to remain open under the government ordered shutdown, however we will be temporarily modifying hours and will be open from 8am – 3pm Monday through Friday through April 3rd and will re-evaluate at that time.
• Employees have been reminded to frequently wash and sanitize hands, practice social distancing, and to refrain from physical contact gestures like hand shaking. High contact surfaces are being wiped down throughout the day.
• All employees have been asked to remain home if they are sick.
• Our office building and showroom remain closed at this time and we will continue to take orders by phone (724)-297-3200 or email bauerco@snydercos.com. Preferred payment method if you do not have an existing account is credit/debit card by phone.
• Please utilize our website www.bauerblock.com to view our products.
Upon arrival at the office for pickup, please go to the side of the building (we have a walk up window) and a loading slip will be provided. Loading hours will be 8:00am – 2:30pm. We ask you to remain in your vehicle while loading unless you need to lower your tailgate or are hand loading product, please practice the CDC's 6' social distancing recommendations when interacting with the yard employees.
We will continue to limit travel, sales calls and jobsite visits to those that are deemed necessary and urgent only.
Please visit our website for your local Bauer Co. Authorized Dealers & Distributors and contact them to confirm their hours and individual policies at their locations.
As this is a very fluid situation, we will continue to monitor and provide any updates as things evolve. We are committed to serving you the best we can during this time and appreciate your patience, we are all in this together.
Should we have to close due to government order, we will send out an updated email with the closure dates. We thank you for your continued business and understanding during this time, we will get through it together. If you have any questions please let us know.
Temporary Hours Effective 3/25/2020
8am – 3pm
---
February 27, 2020
BASED ON INFORMATION FROM THE CDC AND LOCAL GOVERMENT THIS IS CANCELLED – WE WILL LET YOU KNOW IF RESCHEDULED.
Join us March 31st for this unique opportunity to learn more about hardscape cleaning and sealing from start to finish! Class is open to Authorized Dealers & Contractors. Space is limited so register today.
SEK-Surebond Certification Class 2020 Bauer Block 3.31.20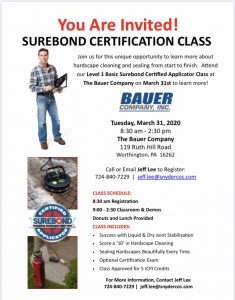 ---
April 1, 2019
We now carry a new stainless steel cooking grate for our firepits. This can be used with either the round or square version. Visit your local Authorized Dealer for more information.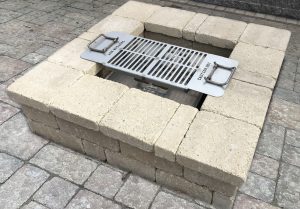 ---
September 25, 2018

The Bauer Company is pleased to announce our partnership with IQ Power Tools to bring you the latest in OSHA Compliant Saws. We are your source for the new iQMS362 dust control saws. Are you still dry cutting with that cloud of dust in the air, or cutting wet and creating a difficult to remove concrete slurry that stains and looks unsightly on your installs? Not any more…
The iQMS362 saw features
Speed, accuracy, and the ability to cut a wide range of masonry materials.
Cut brick, pavers, stone and veneer with unmatched precision.
16.5" blade allows for a 5.5" depth and a full 24" length of cut.
Cuts up to 40% faster than any other masonry saw in its class
Easy to move and transport, ideal for any location, readily available power.
High-flotation tires allow one person to move over rough jobsite terrain.
Integrated stand with a gas-shock powered lifting/lowering mechanism.
Operates on standard 120v and 20 amps.
Workers' health, safety and compliance with OSHA regulations.
Integrated dust collection captures up to 99.5% of hazardous silica dust.
Meets the 2017 OSHA silica standard.
Cut dry while protecting the health and safety of your workforce.
Did you know that the 2017 OSHA regulation prohibits dry cutting without a way to contain the dangerous silica dust, or that just one offense can cost you over $12,000 in fines. You can't afford not to have one of these saws on your next job.
Contact The Bauer Company today to purchase yours and be OSHA compliant. $2750.00 as shown with stand and blade!
Visit the link below for more info and to see the saw in action!
https://iqpowertools.com/professional-power-tools/iqms362-dustless-masonry-saw/

---
June 6, 2018
---
May 14, 2018
Did you know The Bauer Company carries Nicolock Paving Stones. These are available through our Authorized Dealer locations. Nicolock pavers combined with our Keystone Retaining Walls can help you create the outdoor entertainment area you've been wanting!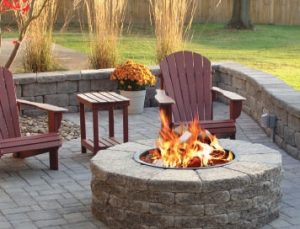 ---
April 25, 2018
If your looking for ideas for those Spring home projects be sure to stop out and visit us at the 2018 Armstrong County Home Expo @ The Belmont Complex in Kittanning Fri. Sat. & Sun. May 4th – 6th.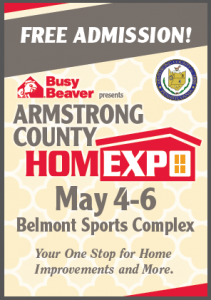 ---
March 27, 2018
New for 2018 Compac III Victorian will now be available in Onyx/ Natural. This color features a light gray and charcoal combined to create the finished color. Availability will be late April 2018. Visit an Authorized dealer near you for more information. Not sure where your closest dealer is, click the Where To Buy link at the top of the page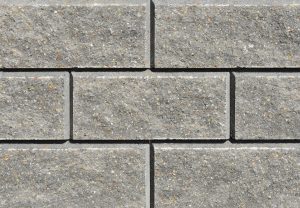 ---
March 13, 2018
The Indiana-Armstrong Builders Association Spring Home Show runs this weekend March 16-18. We have several exhibitors showcasing our products so be sure to stop by and check them out.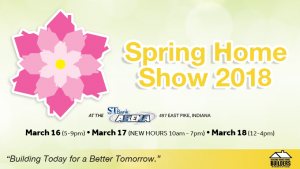 ---
March 6, 2018
The 2018 Pittsburgh Home & Garden Show is underway. The show runs Friday March 2nd through Sunday March 11th. We have several Dealers and Contractors exhibiting our Keystone Retaining Walls at the show so be sure to check them out when you visit the show!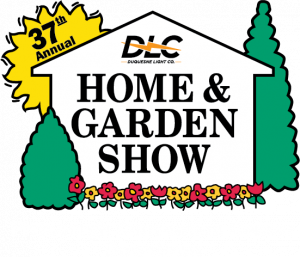 For more info click here: http://www.pghhome.com/
---
next page »